Spring and summer are the best seasons for soaking up the sunshine by the pool and donning revealing clothing to combat the heat. However, you may not want to undergo facial rejuvenation surgery when you are tempted to sunbathe and go to social events before you are fully healed. Knowing when to schedule your desired cosmetic procedure is crucial for having a smooth and comfortable recovery. Fall is the perfect time for facial rejuvenation due to the colder weather and increasingly popular indoor activities. There are many benefits to having your facial rejuvenation procedure in the fall, such as: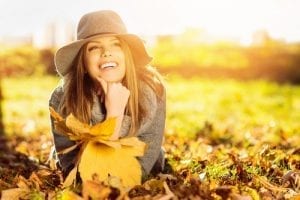 Concealed Incisions: There are not many patients who want everyone else to see their surgical incisions, and undergoing a significant procedure when it is too hot outside makes it hard to cover up. Fall means it is time to sport cute hats and gorgeous scarves, which are handy for hiding incisions immediately after your surgery.
Sun Protection: If your incisions are exposed to direct sunlight, they can appear darker or heal poorly. It is easier to stay out of the sun during the cooler months of fall, which helps incisions heal properly and minimizes the risk of developing noticeable scars.
Time to Heal: Patients who plan their surgery far in advance can have a relaxed recovery without feeling rushed. By scheduling your facial rejuvenation during the autumn months, there is plenty of time to recover before patients are likely to go out often and show off their results.
Facial Rejuvenation Procedures
Facial rejuvenation is an entirely customizable procedure or combination of procedures. At The Cosmetic Surgery Center in Cleveland, Ohio, you can achieve dramatic or conservative results that are tailored to your unique facial anatomy and personal preferences. Depending on your cosmetic needs and goals, there are several facial rejuvenation options available:
If you have any questions about facial rejuvenation or to schedule your personal consultation, please call The Cosmetic Surgery Center at 216-350-3175.